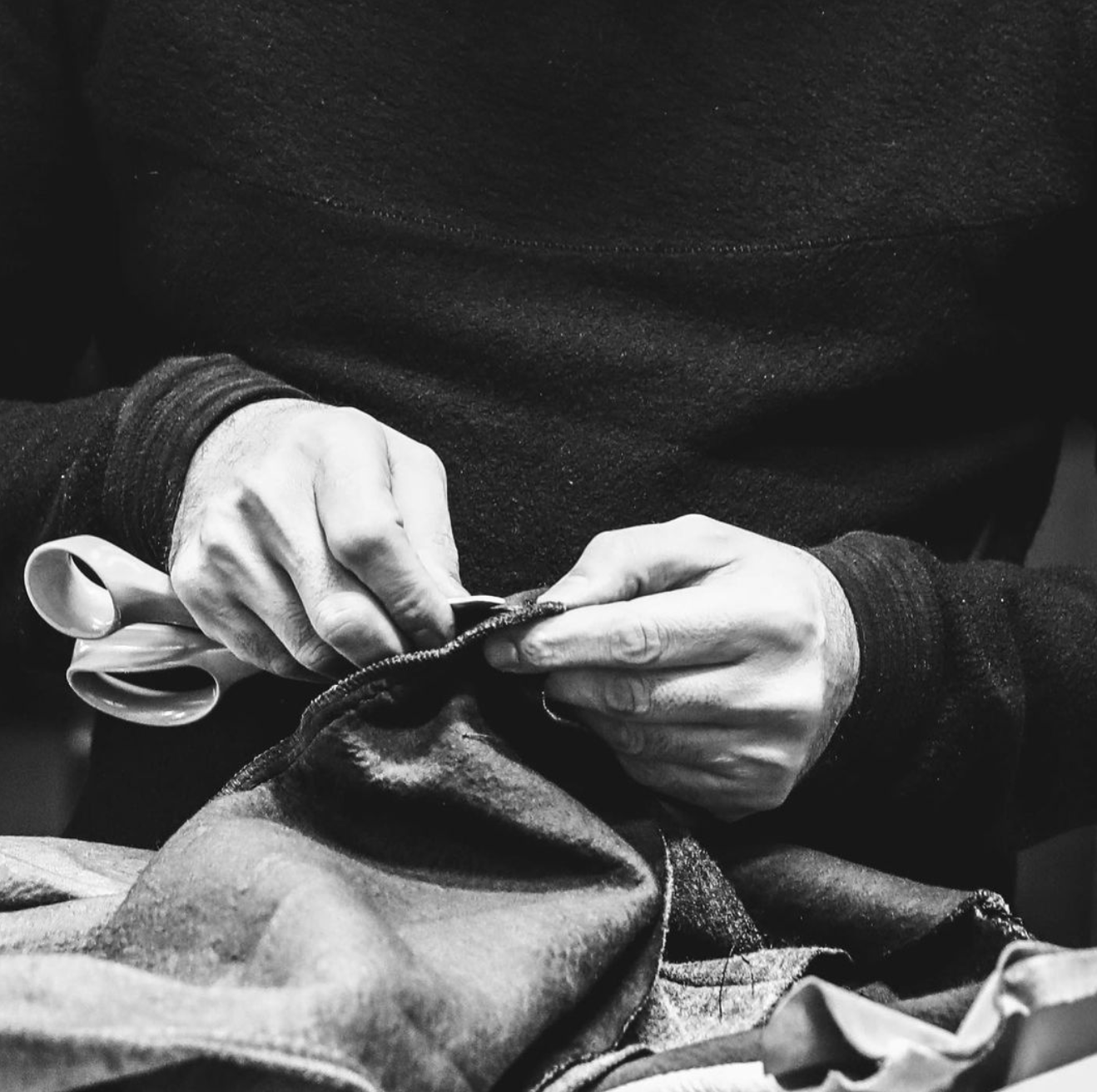 Isaac Sellam built his own inimitable universe from a childhood dream of working with leather. At just 16, he designed and sewed his first jacket in his parents' kitchen.
After 15 years studying and testing leathers and techniques, the French designer founded his eponymous brand Isaac Sellam Experience in 2002. He transformed his Paris studio into a research laboratory dedicated to leather innovation.

Leather has always been the focus of Isaac Sellam's work. He collaborated with the finest tanners and pioneered new ways of working with the material. Rather than intellectualizing the process, Isaac follows his instincts and emotions to create imaginative, inspired designs. His mastery of technique enabled him to work with complicated skins like crocodile and python, imitating textile fibers for a new product experience.
Isaac Sellam's signature style features metal clips and contrasting seams used decoratively and as assembly techniques. Clips decorate sleeves or form a futuristic "spine" on back panels, while exposed seams create a surgical aesthetic. By stripping away distractions, Isaac Sellam spotlights each garment's structure for maximum impact.

In just over 15 years, Isaac Sellam has built an unmistakable leatherwear brand from his childhood passion. His technical mastery and relentless innovation produce leather pieces with inimitable style for avant-garde dressers worldwide.