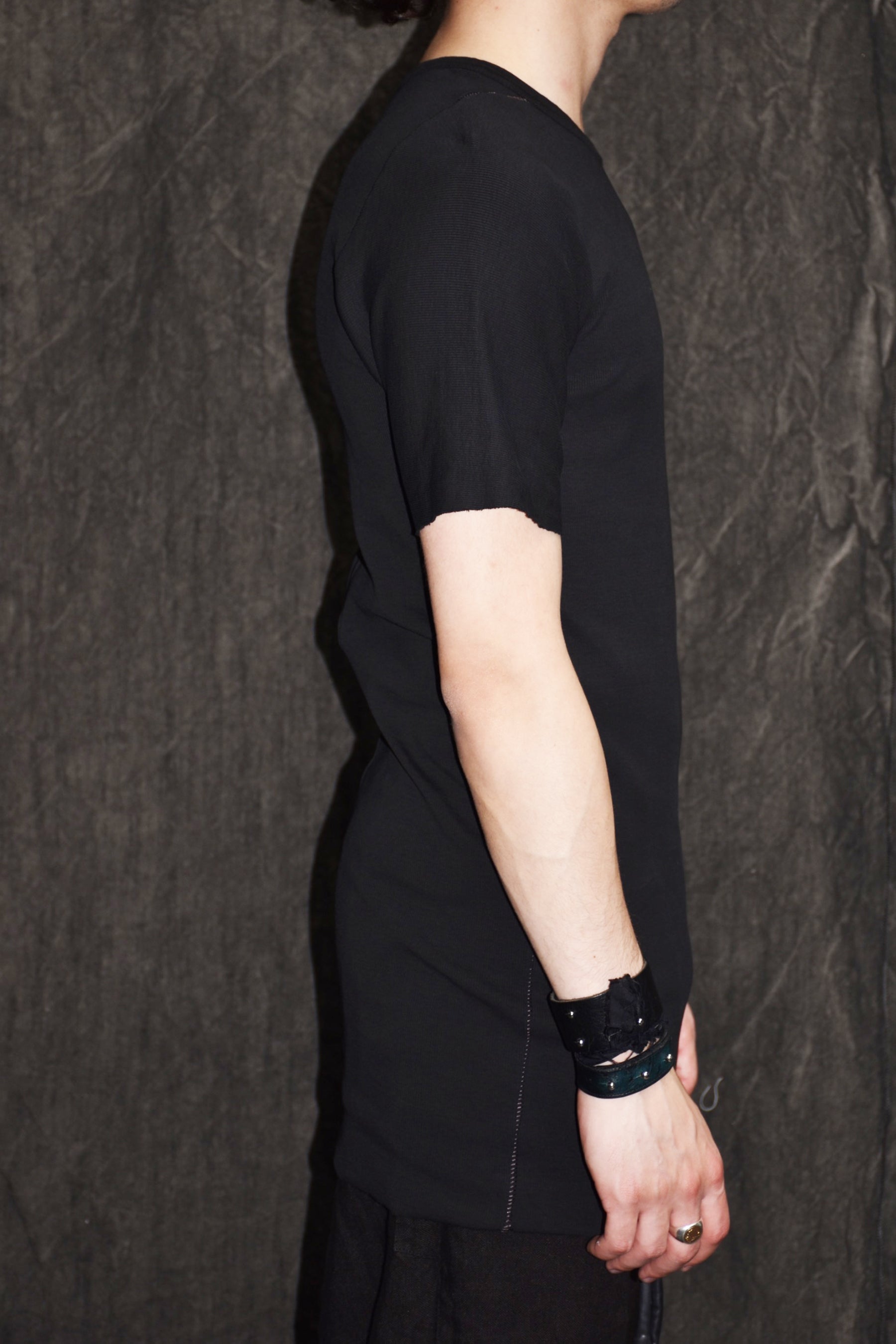 Short Sleeve T-Shirt with Signature Staple.
This stylish short sleeve t-shirt is masterfully designed with integrated front seams and a wide overlock, while Isaac Sellam's iconic staple 69 adorns the back.
Crafted through a meticulous piece-dyeing process, this shirt boasts the finest 150g jersey fabric, made from 100% organic cotton, GOTS certified.
Handcrafted with care in the heart of Paris, France, this t-shirt reflects the epitome of craftsmanship and sustainable luxury.