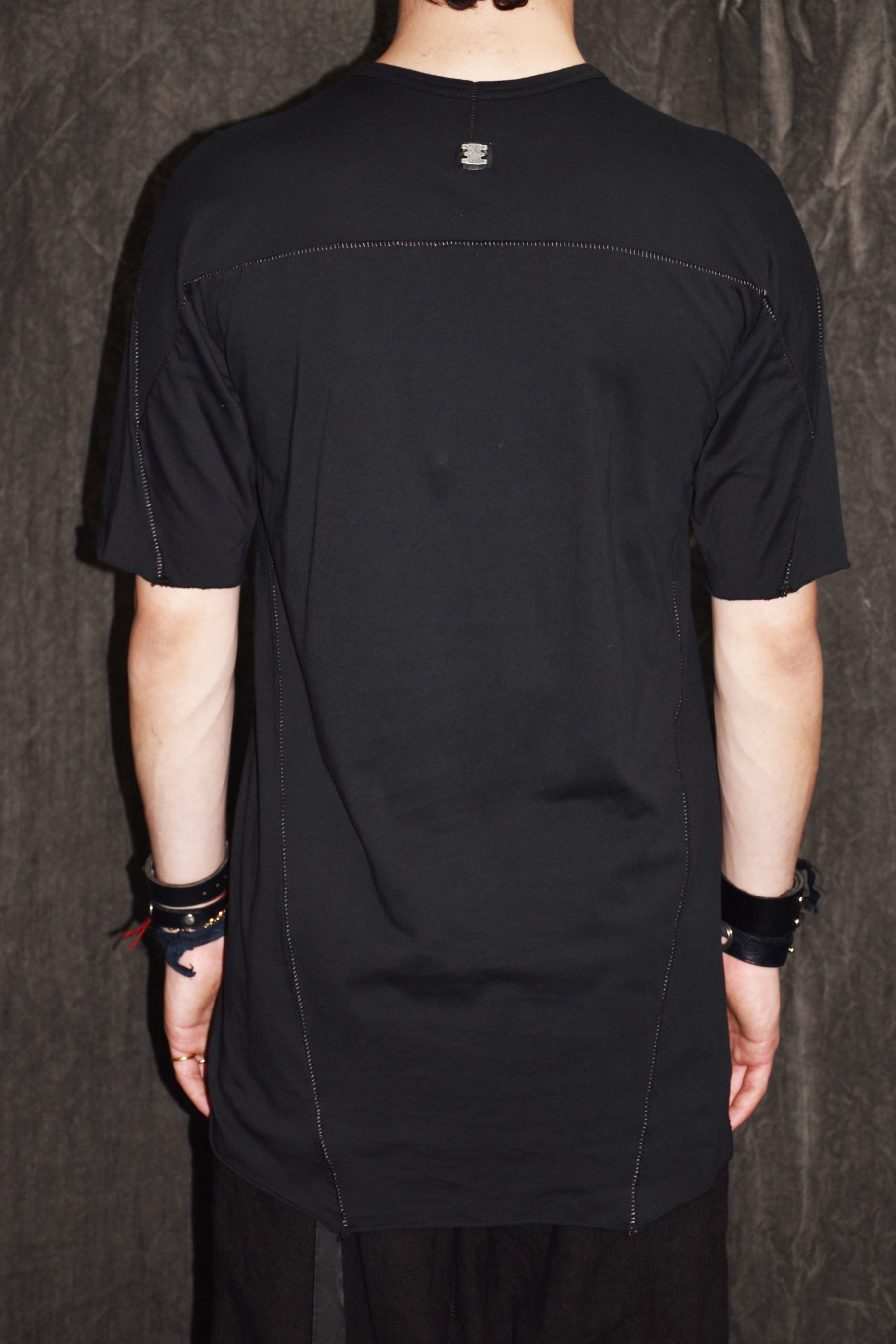 This stylish black color T-shirt 69 Humano is crafted in Paris from 100% organic GOTS certified cotton jersey.
Its short sleeve raglan cut and signature staple design by Isaac Sellam on the back bring a unique flair to any outfit.
With its wide overlock seams and carefully crafted construction, this T-shirt is sure to last.