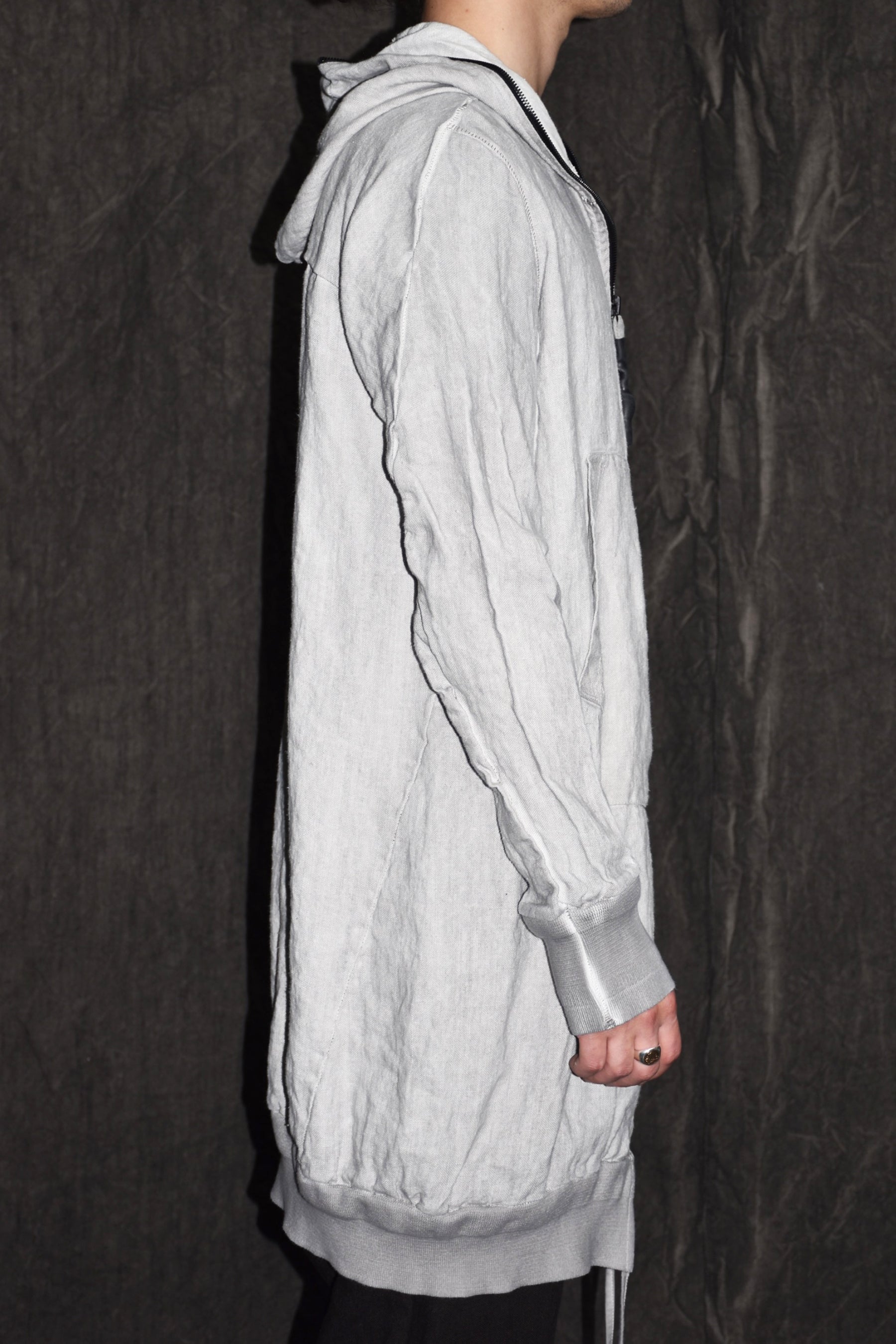 Long Hoody Jacket. This jacket features a front zipper with a double opening for easy wearing.
The wide overlock seams add a stylish and unique touch to the design. The cuffs are equipped with mittens and a thumb opening for added comfort.
There are patch pockets for convenient storage. The back of the jacket showcases Isaac Sellam's signature staple in the shape of "Agraffe" 69.
It is made from 100% natural French linen, creating a high-quality and luxurious feel. This jacket is handcrafted in Paris, France.
The ALU color adds a sleek and sophisticated element to the design.