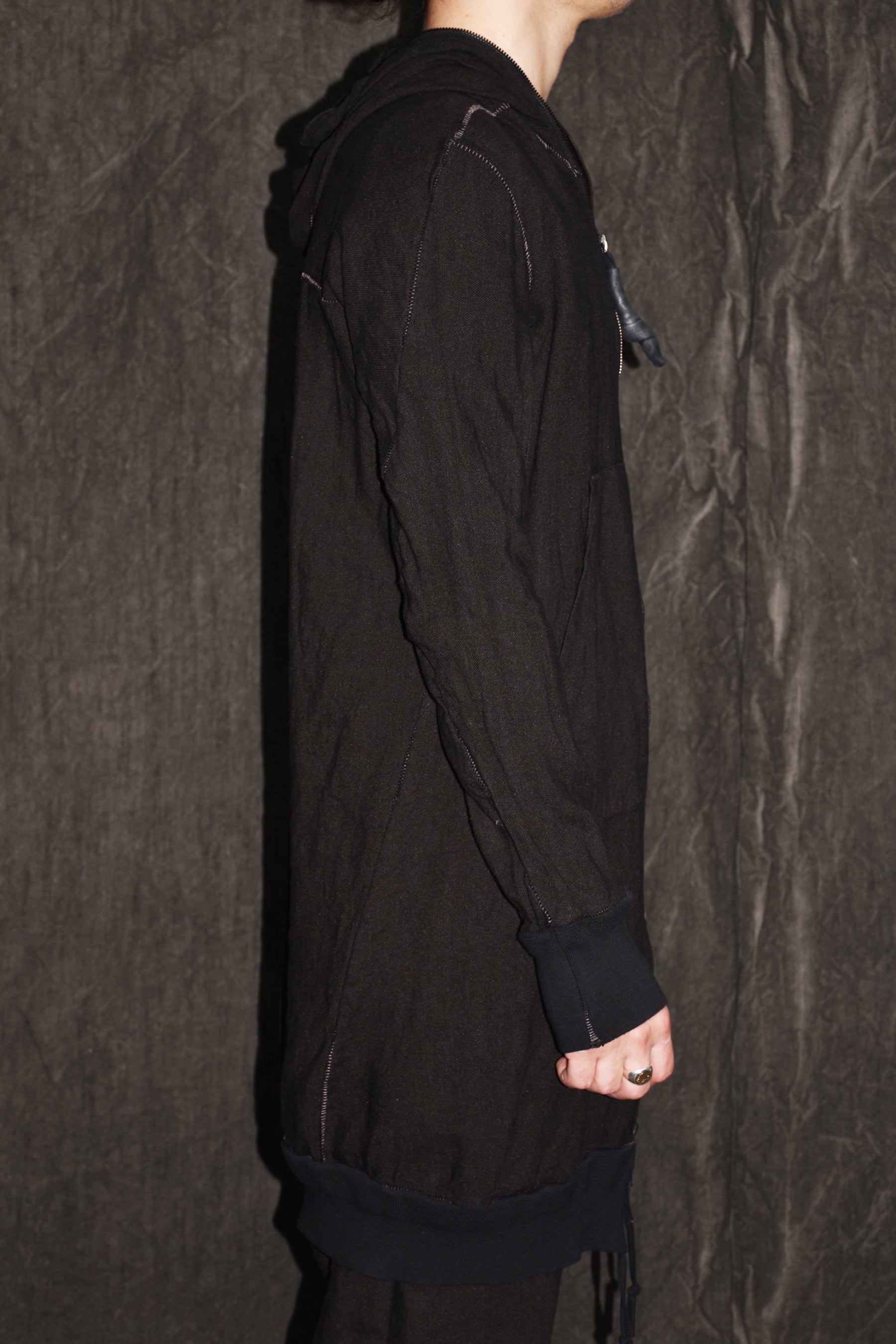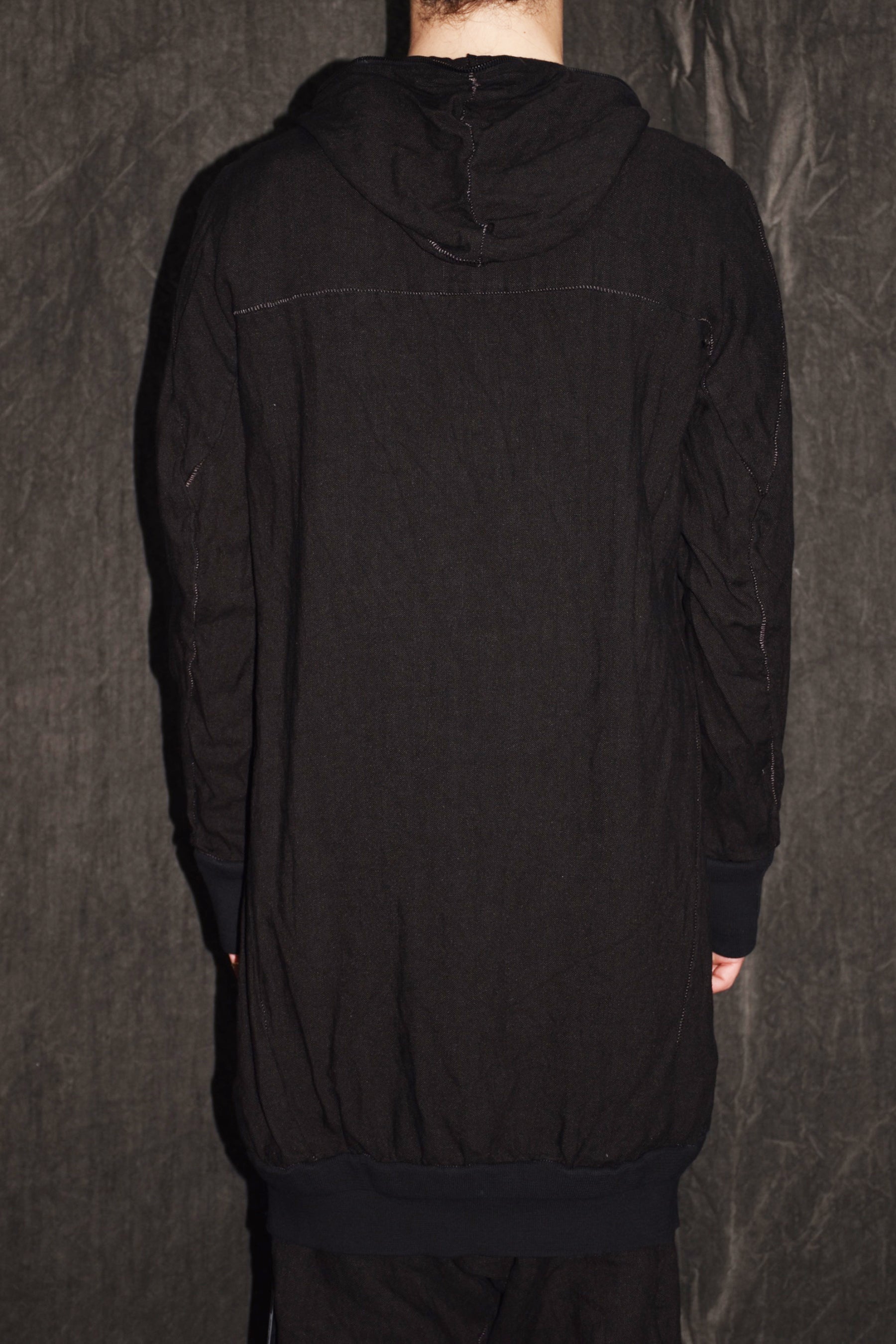 Black Long Hoody Jacket. Embrace comfort and style with this black hoody jacket featuring a front zipper with a double opening for easy wearing.
The wide overlock seams add a touch of uniqueness and elegance to the design. Stay cozy with the cuffs equipped with mittens and a thumb opening for added comfort.
Enjoy the convenience of patch pockets for your essentials. A distinctive touch is the signature "Agraffe" 69 staple by Isaac Sellam displayed on the back.
Crafted from 100% natural French linen, this jacket offers a luxurious and high-quality feel. Handcrafted with precision in Paris, France, this jacket is a testament to exceptional craftsmanship.
The sleek and sophisticated black color adds an element of timeless charm to the design, ensuring you stand out in style.