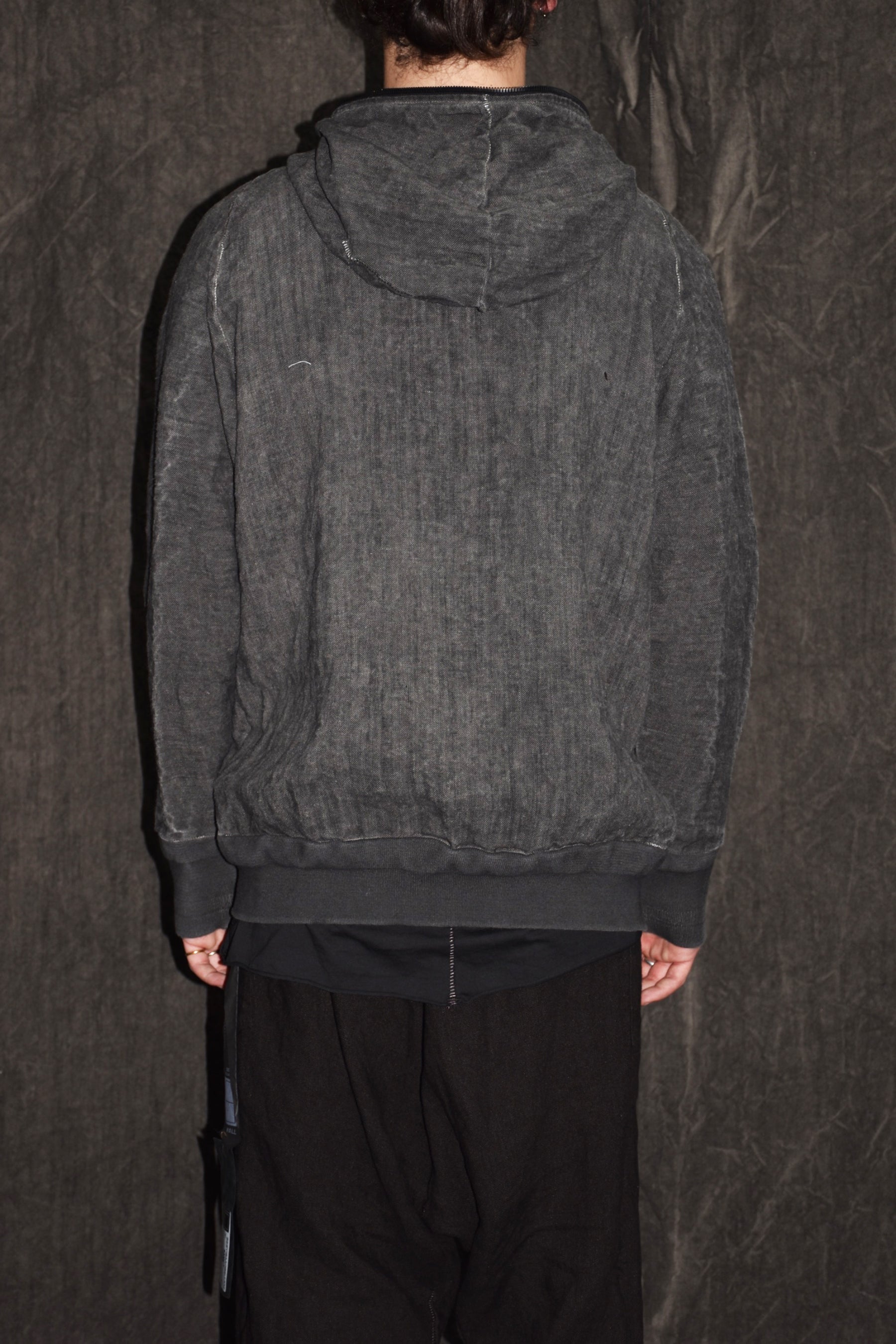 Hooded Bomber. An innovative design featuring integrated sleeves and a front zipper with double opening.
The wide overlock seams and unique mitten cuffs with thumb opening add a stylish touch. With a patch pocket in the front and Isaac Sellam's signature stapled 69 on the back, this piece is a standout.
This hooded bomber are made from 100% natural French linen. Handcrafted in Paris, France, these bombers are a testament to exceptional craftsmanship.