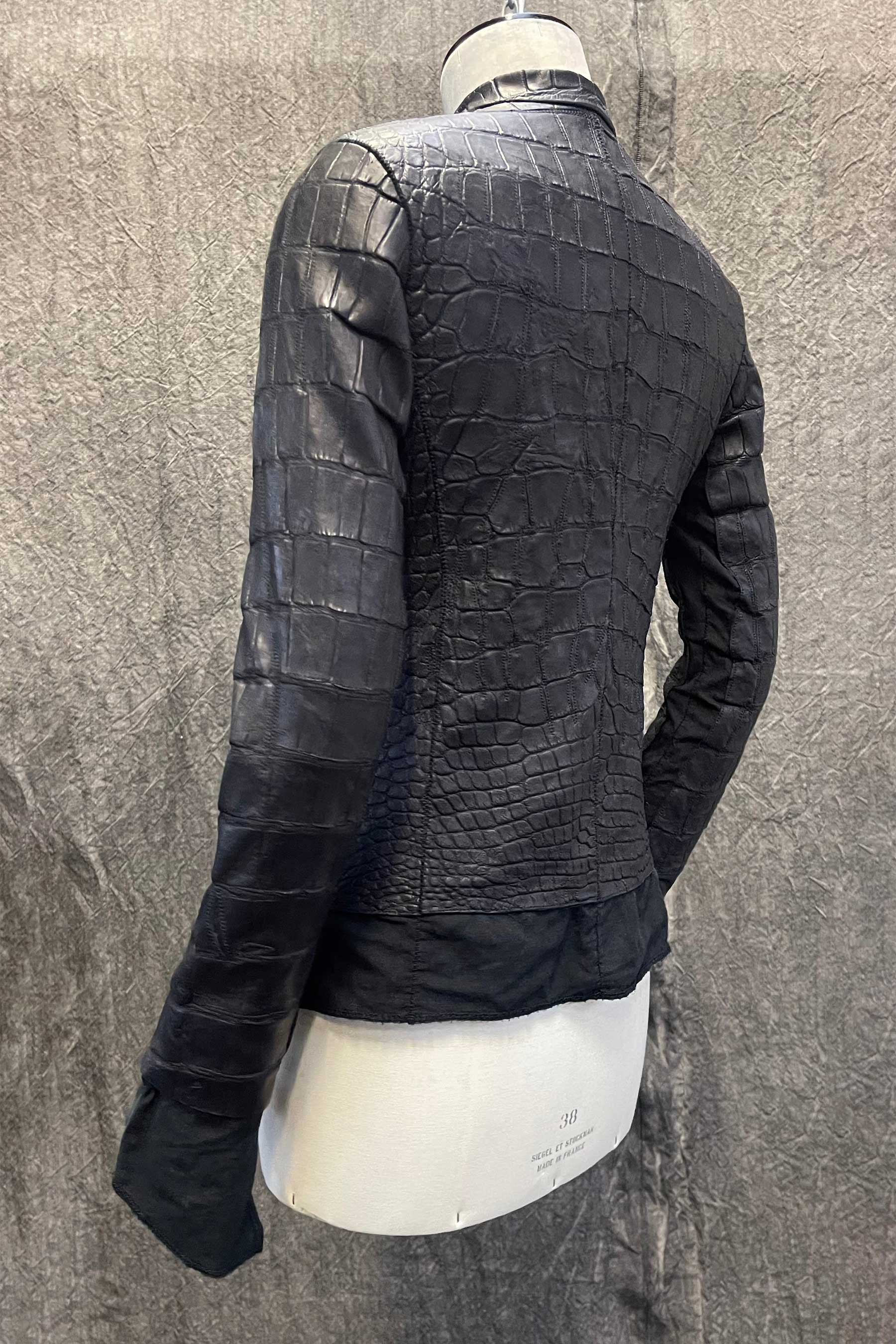 Please note that this product is handcrafted upon order. Delivery can be expected within 4 weeks from the date of purchase.
Following your purchase, you will receive an email asking your measurements.
A high-quality alligator jacket crafted from 100% Mississippian alligator leather,  available in a sleek black color.
With a front zip and topstitching meticulously done around the scales, this jacket boasts exceptional attention to detail in its design.
Each piece is garment dyed and molded to ensure a perfect fit, elevating both style and comfort.
Made in France with the utmost care and craftsmanship, this black alligator jacket represents the pinnacle of luxury fashion.
Indulge in sophistication and timeless elegance with this exquisite addition to your wardrobe.
Returns are not accepted for custom-made products. If you need a product rework, please contact us.

Maintenance must be carried out by a professional, especially for leathers.